2-channel video installation (1'00" loop, 2017/2021)
2·1.78:1 spherical widescreen, quadrophonic sound
SEMBLANCE describes aesthetic effects in media feedback loops with Baudrillardian terms of Hyperrealism and the Simulacrum:
Sculptures that are materially created in evocation and in the visual logic of 3D models are brought back into the digital space using 3D-scanning technology, to determine how the true nature of the simulacrum – the copy without apparent original – can be communicated.
The piece has been remastered 2021.
Credits
Video by An Laphan
Soundscape by Owl Yeah
©2017/2021 An Laphan & Sebastian Schönfeld
Companion Pieces
Resemblance (2016)
sculptural array (approx. 50x70cm)
nitrocellulose-lacquered plaster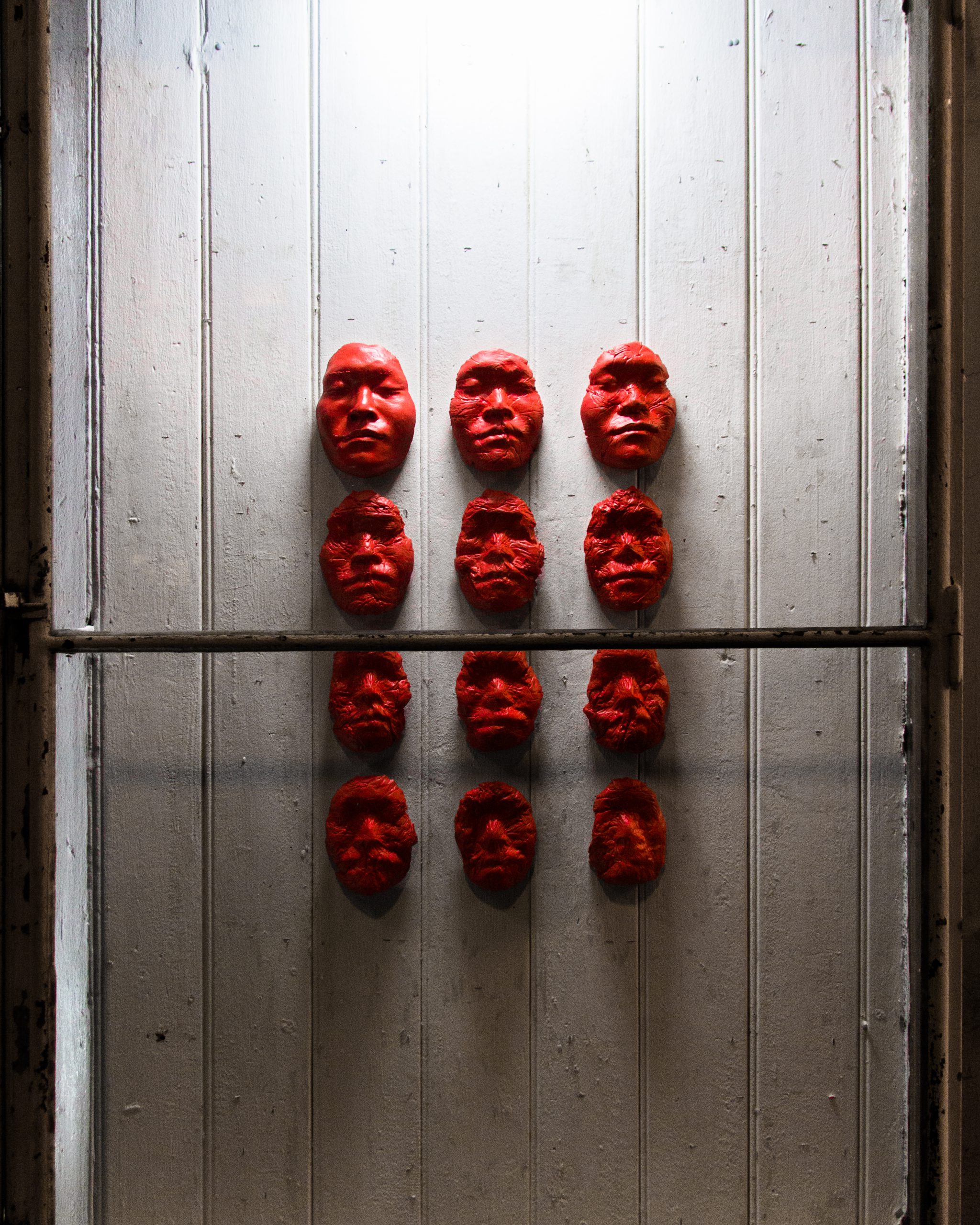 Light Sleeper (2015)
sculpture (approx. 120x50x25cm)
silicone, wood, aluminum, steel wire, nylon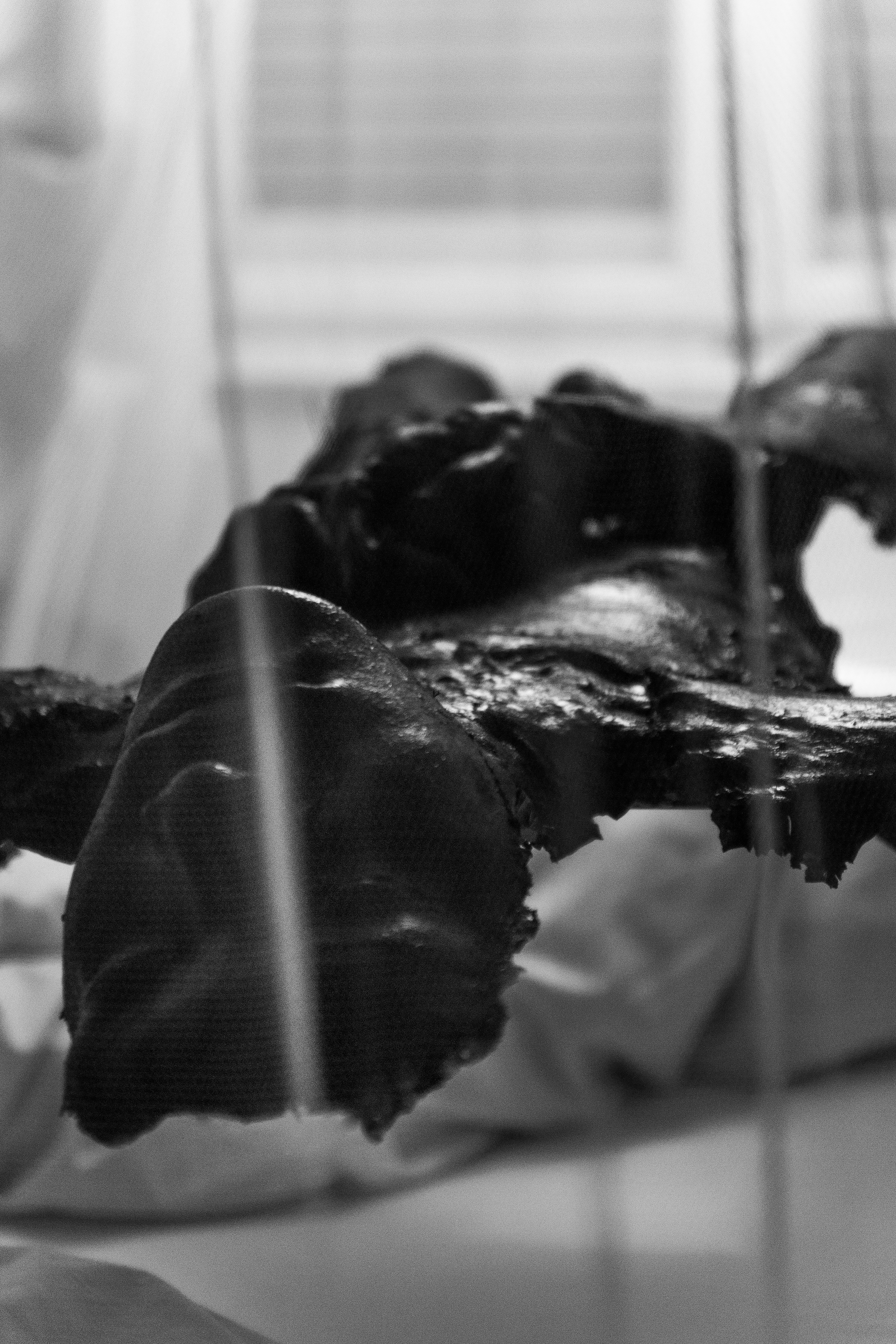 See also
In Exhibition
Semblance was shown as part of the group exhibition Ancestor Simulation (with D.A.Y., Iason Konstantinou, Janina Totzauer, Jonas Mayer, Lia Melissa Wehrs, Patrick Tircher, Vanessa Ivan, Violetta Abate, curated by Mehmet Dayi) at Kunstarkaden, Munich, Jan 24 – Feb 18 2017.