1-channel film installation (21'20'', 2016)
2.00:1 aspherical widescreen, stereophonic sound
SYNOPSIS
A wife waits for her dead husband.
An adaption of three japanese poems in three different translations.
An examination of waiting and the slowness of time.
An exercise in slow cinema.
Starring FRANZISKA GUROWIETZ
Director, Producer, Cinematograher, Screenplay, Editor AN LAPHAN
Sound Design, Sound Mixer, Sound Editor OWL YEAH
Assistant Director and Sound Recordist RICHIE WILDE
Based upon poems by KAKINOMOTO NO HITOMARO and YOSAMI NO OTOME
soundcloud.com/owlyeahofficial
released DEC-01-2016
TEASERS
IN EXHIBITION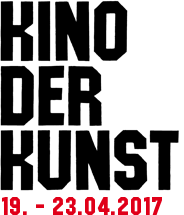 ISHI has been presented as part of the KINO DER KUNST programme (with Noa Gur and Dionis Escorsa) at Nir Altman Galerie, Apr 18 – Apr 23 2017.
© 2016 AN LAPHAN
---